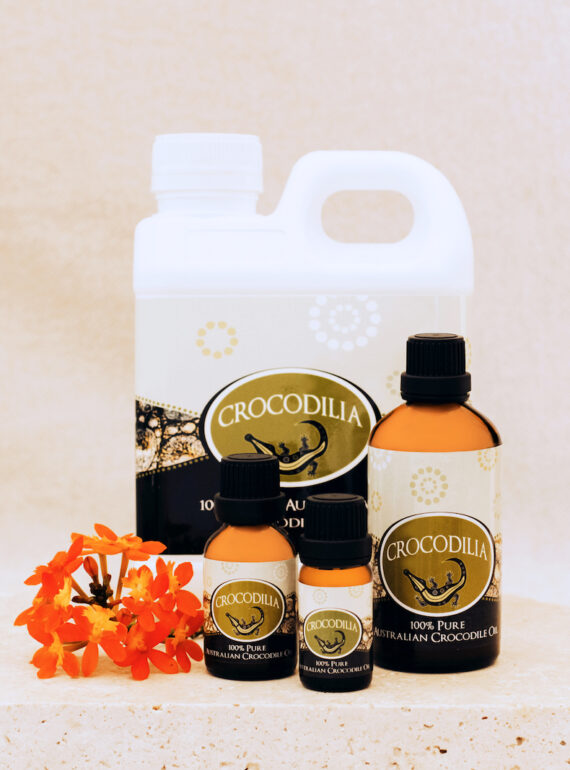 100% pure Australian crocodile oil
– 5 litres
Our ethically sourced, 100% pure crocodile oil can be rubbed gently into the skin to assist with cellular regeneration and nourishment, to revitalise complexion or be used as a soothing massage oil.
Crocodile oil can also provide relief for a range of skin conditions including dermatitis, eczema, psoriasis, burns, minor scars, cuts, insect bites and acne.
Our 5 litre bottle gives you a little extra for a full face and all over body skin care routine right throughout the year. Complete with a dropper for easy application, use the oil three to four times daily for best results.
Description
Ingredients: Pure crocodile oil – no additives

100% pure Australian crocodile oil

– 5 litres
There are no reviews yet.
There are no question yet.